For Executive Relocation & Corporate Housing

Executive Suites in Marin County

Just minutes from San Francisco via the Golden Gate Bridge, Marin Suites Hotel has fully-furnished corporate suites for your corporate travel needs - right here in Marin County - via our Executive Suites program. Our Corte Madera neighborhood offers long-term guests the conveniences of having multiple shopping centers, grocery stores, banks, restaurants, bars and movie theater all within walking distance.

Business travelers enjoy the well-appointed amenities and extremely spacious suites. Our Corte Madera hotel's close proximity to greater San Francisco and nearby major cities give corporate travelers easy access to businesses throughout San Francisco, Oakland, Berkeley, Emeryville and Petaluma.

Take advantage of our special corporate rates, and benefit from all of Marin Suite's extended stay amenities. All extended stays must be paid 31 days prior to arrival. Extended stay rates are available on all room types with a minimum of 31 consecutive nights.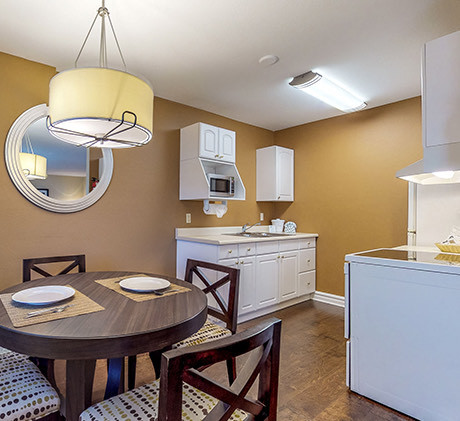 Special Monthly Rates
Whether you're an essential worker or just need a place to stay, our apartment-style hotel is providing a 31-day extended stay offer. Enjoy a spacious suite and the highest standards of cleanliness so you can feel at ease during your stay. To book your stay, please call 415-924-3608.
1
Terms & Conditions:
Monthly stays required to receive monthly rates. Early departures will be subject to higher daily rates.
First month due at time of booking, pay by month after that. Max stay of 3 months.
A major credit card and full prepayment is required to guarantee this offer at time of booking. Reservations must be cancelled by 3pm - 14 days prior to arrival to avoid a penalty of 100% of total room revenue. No refund at all if cancelled within 14 days.
Benefits of Staying With Us
Exceptional staff with Concierge Desk services

Central location and proximity to other cities and neighborhoods - San Francisco, Berkeley, Emeryville, Petaluma

Marin County has been considered the "Silicon Valley" north of the Golden Gate. Below, are some of the many Corte Madera businesses near the San Francisco Bay Area. Marin Suites Hotel provides easy access to these businesses for flawless meetings in Marin County
NEARBY BUSINESSES INCLUDE:


2
Autodesk

Broderbund Software

Century Theaters

Fair Isaac

Fireman's Fund

Chevron

Genetic Savings & Clone

Hapag Lloyd

Harding Lawson Associates

Harris Digital Corporation

Headland Digital Media

iMIS

Industrial Light & Magic

Island Graphics

Lucas Films

Microweb

Mindscape

Oasis Healthcare

Quadramed

SBT Accounting Systems

Senses Corporation

SL Corporation

Synon

Westamerica Bank
Plan your meeting
Home Suite Home
For exceptional extended stays in the San Francisco Bay Area, look no further than Marin Suites Hotel. Our hotel in Corte Madera, CA is the ideal destination for extended stay travelers looking for the most spacious guest rooms and friendly customer service. We also offer the best in-room amenities and property features, because worrying about accommodations shouldn't be a concern during an extended business trip or long vacation.
Our Marin County Extended Stay Hotel Amenities Include:


3
Deluxe complimentary continental breakfast featuring eggs, yogurt, danishes, muffins, waffles, bagels, cereal, oatmeal, toast, fresh fruit, juice, hot chocolate, coffee and tea
Complimentary high-speed wireless Internet access in all corporate suites
Free newspaper
Housekeeping
Air conditioning
Irons and ironing boards
Hair dryers
Coffee/tea makers
Fully equipped kitchens featuring refrigerators, microwave ovens, ranges, cookware, plates, glasses and utensils
Complimentary local calls
Two outdoor gas BBQ grills for guest use
Voicemail
Wakeup calls
Windows that open
Alarm clock radio
Rollaway beds
Cribs (infant beds) available
Data ports
All Non-smoking rooms
42" LCD Televisions
Whirlpool spa
Within walking distances to: Safeway, Trader Joe's, Rite Aid, Book Passage, Corte Madera Town Center with restaurants and retail stores.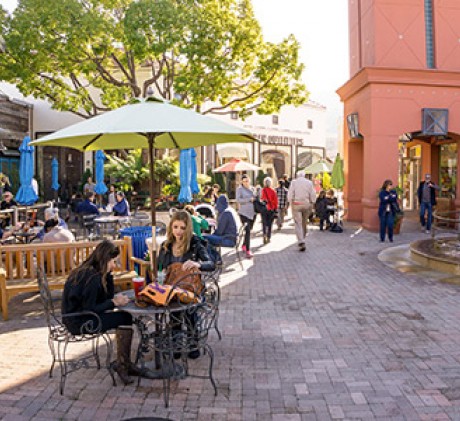 In the Heart of Marin County
The quintessential home base for business and leisure travel, Marin Suites puts guests within walking distance of premier shopping, dining, and entertainment at Town Center Corte Madera. The scenic Muir Woods National Monument is less than 7 miles away, and just across the Golden Gate Bridge, guests can explore San Francisco's top attractions too.
4
Nearby Towns


Greenbrae
Larkspur
Mill Valley
Novato
San Rafael
Sausalito
Tiburon
Nearby Cities


Berkeley
Emeryville
Napa Valley
Oakland
Petaluma
San Francisco
Sonoma
Plan your meeting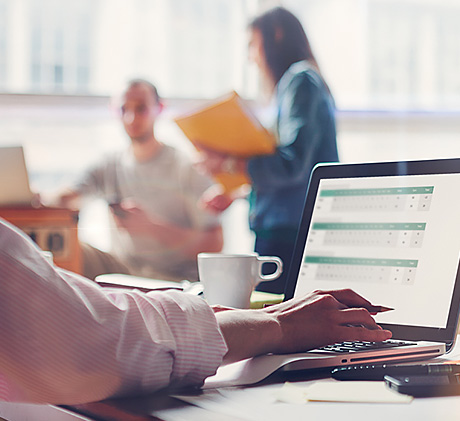 Nearby Schools & Corporations
Marin County is home to a very diverse corporate and economic community, and headquarters to one of the fastest growing software and computer companies in the San Francisco Bay Area, AutoDesk. Because of this, Marin County has been considered the "Silicon Valley" north of the Golden Gate. Below, are some of the many Corte Madera businesses near the San Francisco Bay Area. Marin Suites Hotel provides easy access to these businesses for flawless meetings in Marin County.
Nearby businesses include:
Autodesk
Broderbund Software
Century Theaters
Fair Isaac
Fireman's Fund
Chevron
Genetic Savings & Clone
Hapag Lloyd
Harding Lawson Associates
Harris Digital Corporation
Headland Digital Media
iMIS
Industrial Light & Magic
Island Graphics
Lucas Films
Microweb
Mindscape
Oasis Healthcare
Quadramed
SBT Accounting Systems
Senses Corporation
SL Corporation
Synon
Westamerica Bank
Nearby Marin County schools include:
College of Marin
Dominican College
Golden Gate Baptist Seminary
Hypnotherapy Institute
Mill Hill Studios
Movement Coordination Learning
San Francisco Theological Seminary
Nearby Medical Facilities
Turn work into play with a stay at Marin Suites Hotel. Our suites boast complimentary high-speed wired and wireless Internet access, with fax and copy services available in our business center. View Area Schools and Corporations or Nearby Medical Facilities to see a small sample of the businesses within a very short drive from Marin Suites Hotel. Our Marin County hotel is located just 10 miles north of San Francisco off Hwy. 101 and close to the Interstate-580 interchange
Nearby medical centers include:
Kaiser San Rafael
Kentfield Rehabilitation Center
Marin General Hospital
Ross Hospital
UCSF Medical Center
UPS Store

UPS Store

4340 Redwood Hwy # 409,
San Rafael, CA 94903

Fedex

Fedex

777 Grand Ave Suite 105,
San Rafael, CA 94901

Office Depot

Office Depot

869 Francisco Blvd W,
San Rafael, CA 94901

Staples

Staples

655 Irwin St,
San Rafael, CA 94901

Best Buy

Best Buy

700 Du Bois St,
San Rafael, CA 94901

Postal Annex +

Postal Annex +

35 Miller Ave,
Mill Valley, CA 94941
Business Traveler Concierge
so close to so much!
6 min drive • Office Depot

9 min drive • Postal Annex +
Explore interactive map
RAVE REVIEWS
"Wonderful Hotel!"

Only but the best; large rooms, very clean, breakfast with plenty to choose from, amazing outdoor area with a lovely garden and pool and Jacuzzi. We really had an amazing experience there. Big Thanks to the gentleman Porter who was so kind to us. Definitely will come here again.

- Giovanni d -
"Great time!"

Everyone was so nice, and it provided great gathering spots for our family during a family wedding weekend. Room and pool were clean, and the kitchens were awesome! Would recommend this hotel to all of my friends!

- Caitlin W -
"Friendly, professional, comfortable"

Friendly, professional, comfortable - says it all! I enjoyed the stay. I had my family of four, including two teenagers, in a suite for 4. There was ample space, good beds, lots of hot water and friendly service. The location is not intended to be scenic, but this is a very comfortable stopover.

- tomcolley1962 -
"Perfectly Placed Hotel"

A very friendly hotel, well appointed. The centrally positioned pool is really good. The rooms were well sized. There was no inbuilt air conditioning but all the rooms had stand alone coolers and these worked well. I would recommend this hotel.

- Neill24 -
"Luxury at a Very Reasonable Price"

The hotel was beautiful. The room was huge with a living area, eating area, and a separate bedroom. The room was very clean and the bed was comfortable. There was a TV in each room. They have a nice pool and breakfast was offered. We'll be back.

- weyesowl -